Wi-Fi network quality: how to measure it?
How can we measure the wifi network quality ?
When we perform a site survey project one of the motivations is for measuring the wifi network quality, we usually do it to determine network performance and undertake the necessary changes to improve it. However, in many cases, defining and measuring performance is such a challenging task.
Acrylic Wi-Fi Heatmaps will help you to categorize the wifi network quality thanks to its network performance analysis built-in tool: Wi-Fi Quality.
This tool lets users set network requirements (such as coverage, latency, bandwidth levels, etc.)
Through the analysis of all collected data and based on those parameters, categorizes network performance and depicts a map where those parameters are met and where they are not.
Wi-Fi Quality module includes two default profiles: Web Browsing and VoiP
This profiles with pre-configured parameters by our Wi-Fi optimization experts that analyse the wireless network suitability to support proper web browsing and Voice over Wi-Fi calls.
Visual results
On the display map, those areas in which the optimal levels are met to support proper browsing and calls over Wi-Fi.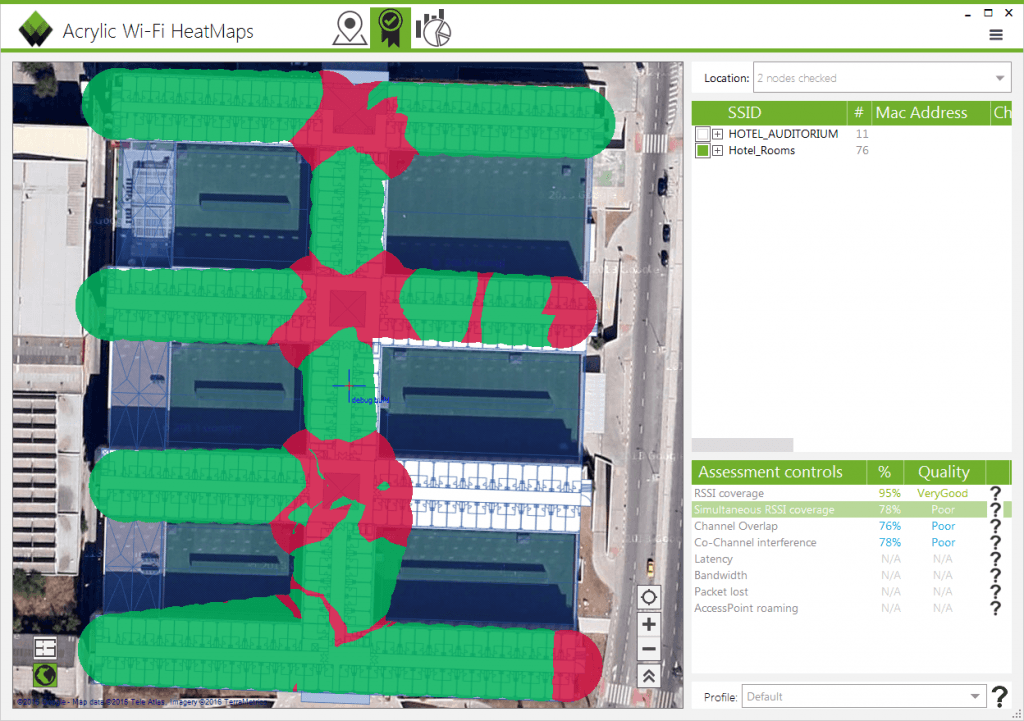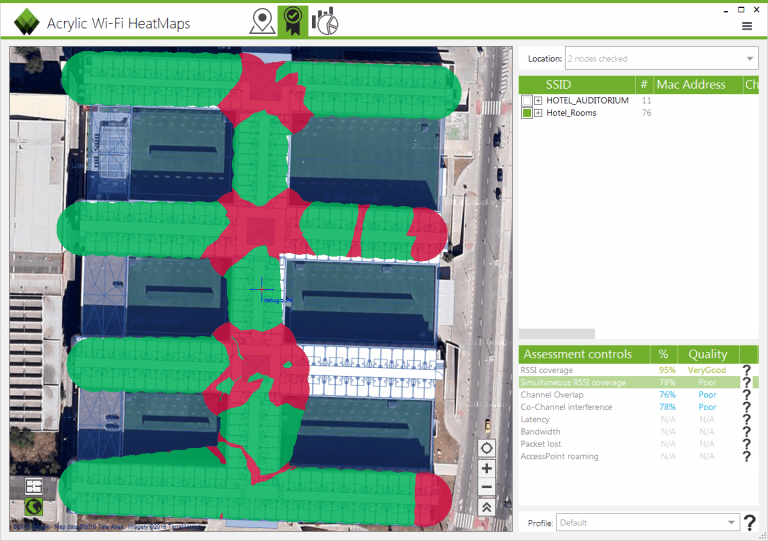 In the resulting map, those areas where optimal levels are met are shown in green and, on the other hand, areas where required parameters are not met are shown in red.
In the bottom right corner, Wi-Fi Quality tool also categorizes each default parameter according to profile needs.
The "?" symbol provides more information about these assessment controls.
Parameters that help to measure wifi network quality
In the settings menu, you can also create profiles
You can configure parameters according your specific needs and, thus, easily measure  wifi network quality.
The configuration included with Acrylic Wi-Fi is sufficient for most environments (VOIP and data).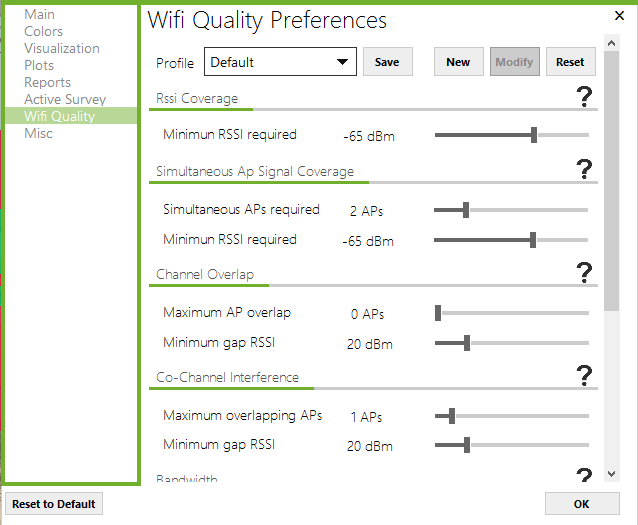 If necessary, you can define additional, much more demanding WiFi quality controls.
To study the performance of your WiFi infrastructure and analyze how it behaves.
More articles in this series about how to run a professional wifi site survey
This article is part of a series of articles about how to run a professional wifi site survey
Wi-Fi network quality: how to measure it?