WLAN Site Survey Software with Coverage Grid
Acrylic Wi-Fi Heatmaps, wlan site survey software for windows
One of the most important steps when performing a coverage analysis using WLAN site survey software is to correctly display signal strength measurements on standard or satellite site maps when GPS coverage is available, or on a building or office blueprint without GPS coverage.
The Acrylic WiFi Heatmaps software interface was developed to simplify data collection and WiFi signal strength measurements by uploading geolocalized site maps or blueprints for easy navigation, improving WiFi measurement accuracy.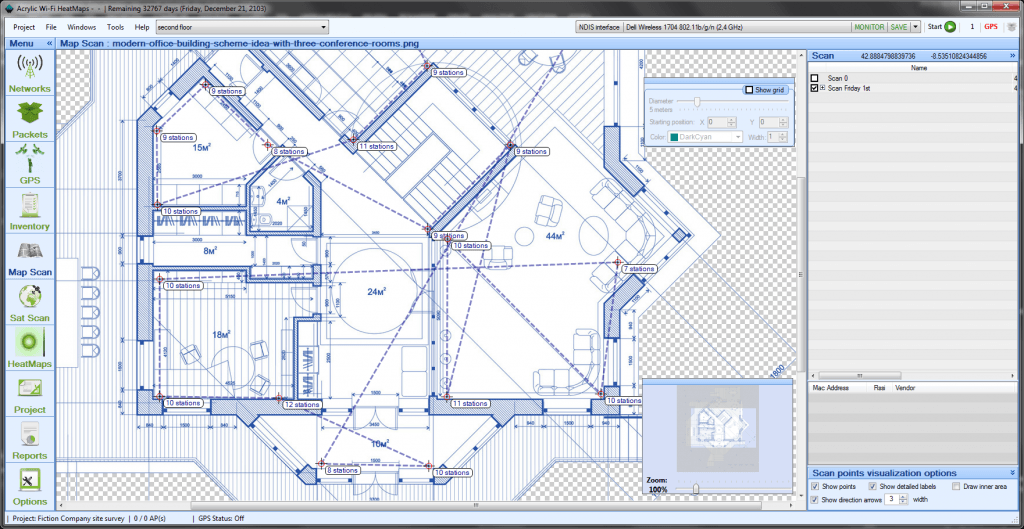 Before performing a WLAN site survey, it is recommended to collect all WiFi data and measurements from as many equidistant points as possible.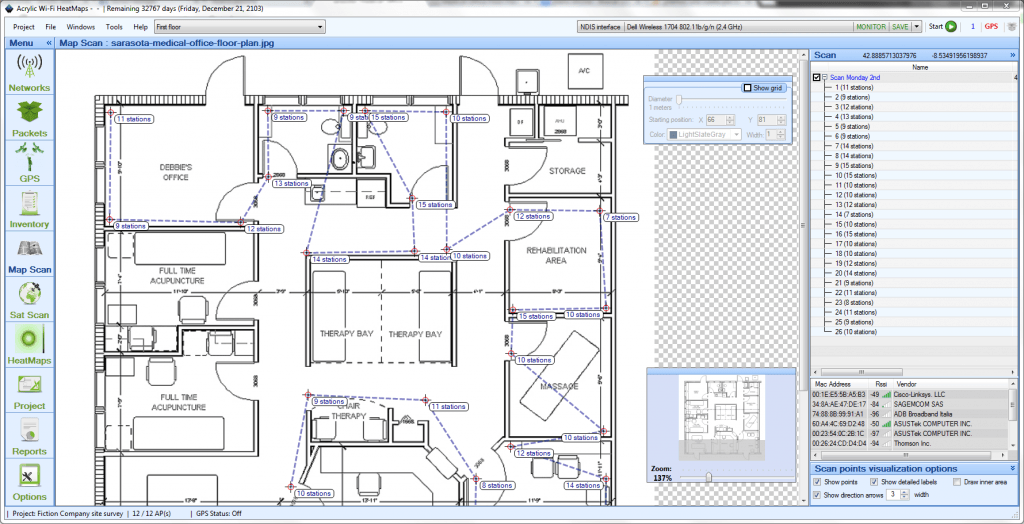 If measurements are not performed correctly, the resulting WiFi coverage map or heat map could be affected by an inaccurate data capture.
WLAN Site Survey Analysis Considerations
For more accurate measurements and more detailed 2D and 3D coverage maps, Acrylic Heatmaps has integrated a site map/blueprint overlaying transparent hexagonal grid.
The image below shows the site map/blueprint overlaying grid for easy measurements. The grid can be shown or hidden as needed.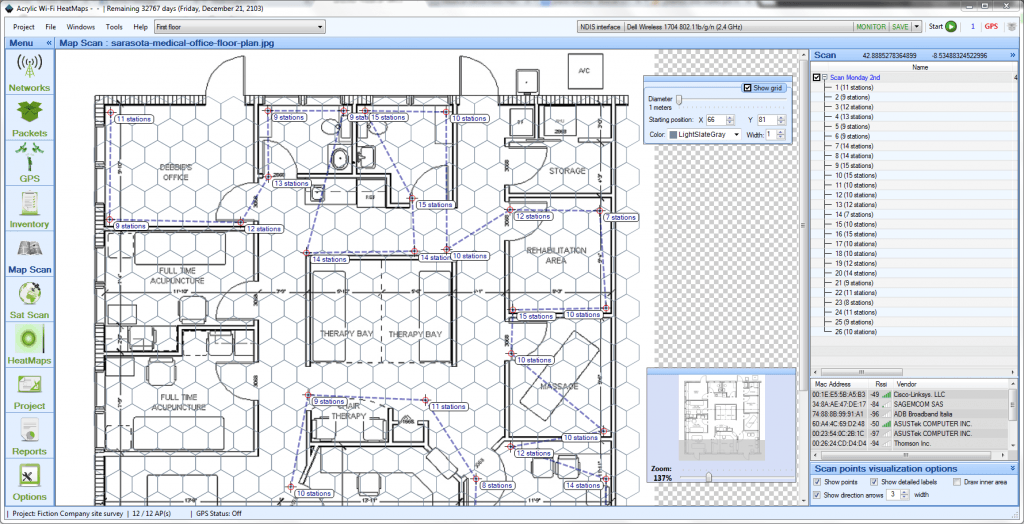 The visual grid allows to define the distance to the center of each hexagon, which can be adjusted both horizontally and vertically.
Grid adjustment, along with the selection of the right distance between each measurement on the site map/blueprint, will enable a more consistent WiFi network packet capturing throughout the site, allowing for highly accurate and detailed high resolution WLAN heat maps.
FREE WLAN Site Surveys
You can use Acrylic WiFi Heatmaps for free for 15 days by downloading a fully featured Trial License.
Get as many trial licenses as you need for all of your devices – laptops, tablets, etc.