Analyze and evaluate your wifi and Internet connection.
WiFi quality can be quickly diagnosed with a wifi analyzer such as Acrylic Wi-Fi Analyzer thanks to the network quality analysis functionality that will help you improve your internet connection and wifi quality. You will be able to select an access point to visualize the parameters affecting to the Wi-Fi quality, including network security aspects.
When monitoring the available wireless networks it is possible to select an access point and see in the network quality section multiple parameters that affect WiFi quality, including security aspects.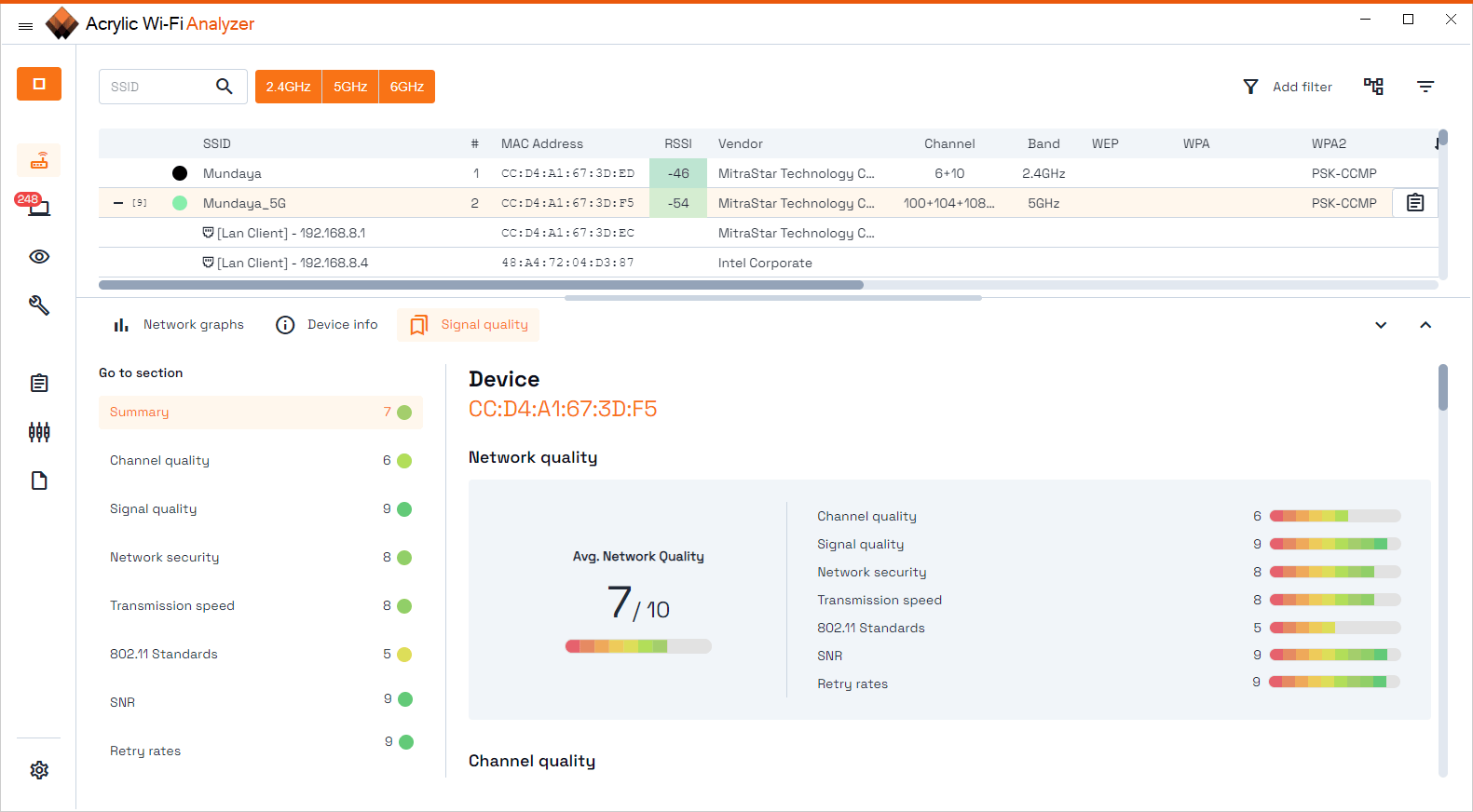 WiFi Quality Controls
For each of these checkpoints, there is an option to view the details of the metric in question and to get recommendations to improve the score.
We have included 7 checks on the WiFi network. To be able to diagnose the WiFi quality checks by evaluating the packet forwarding rate and SNR, a compatible card with monitor mode is required.