Measurement point data acquisition type: Stop and Go, Continuous, and Real Time GPS
One of the first things we have to decide when we are about to perform a Wi-Fi site survey is what is the better way to collect Wi-Fi data. Acrylic WiFi Heatmaps offers three different measurement point data acquisition types: Stop and Go, Continuous, and Real Time GPS.
Once we press PLAY, we can select any of these types.
Stop and Go

Stop and Go type is set by default in Acrylic WiFi Heatmaps. It is recommended for small areas and specific measurements. When we select this mode, we must point in the blueprint or satellite view where we actually are (in the left window) and Acrylic WiFi Heatmaps will automatically perform Wi-Fi measurements in those specific points.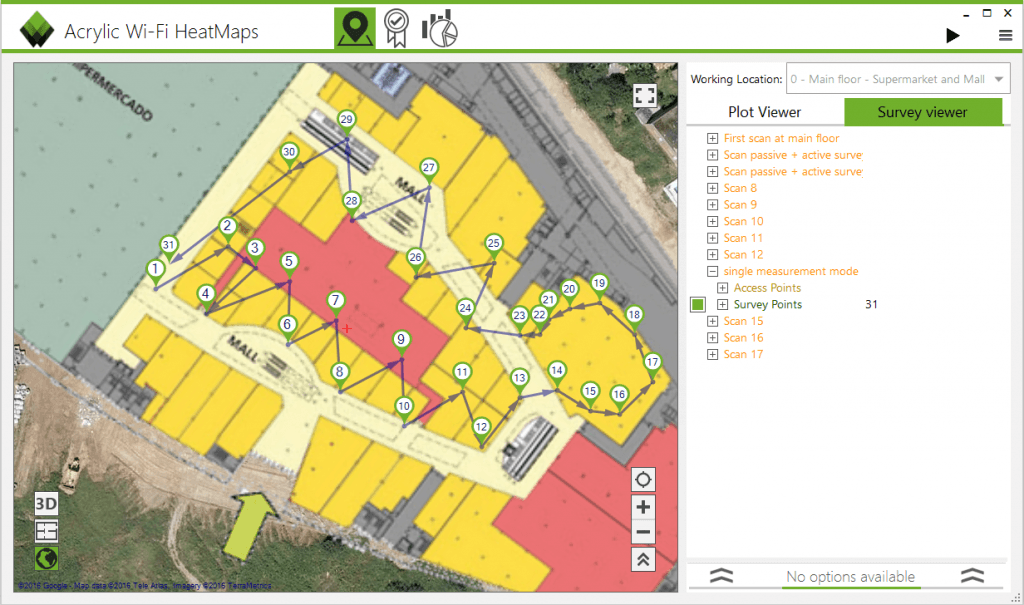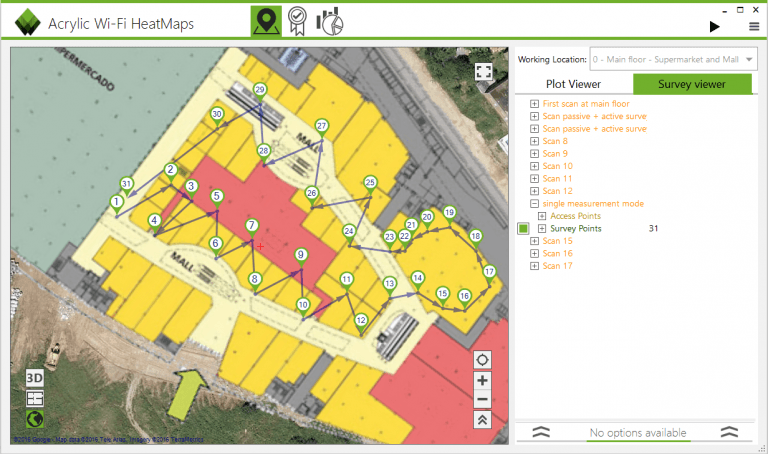 Continuous

This type of measurement point data acquisition is recommended for large outdoor and indoor areas when a GPS device is not available or GPS precision is not sufficiently accurate. When we select Continuous type, we only must point the data acquisition starting point and those points where we change our direction in the blueprint or satellite view. That is, once we have selected the starting point, we start walking straight ahead at a constant pace and, when we get to a point where we are going to change direction, we point it in the blueprint, and we will repeat this process until we have completed our site survey route.
Let's take a look at the following example: performing a site survey in a squared room. Position yourself at the room's entrance door, select your position on the blueprint and start walking straight ahead at a steady pace until you reach one of the corners. Once you reach the corner, select the new point in the blueprint and continue walking to the next corner. You do not need to stop, when changing direction, simply select the new point on the blueprint while you are walking. Repeat this procedure until you reach again the room's door.
Continuous type allows to speed up the site survey process, since we can cover large areas during a quick walkthrough. Acrylic WiFi Heatmaps performs automatic Wi-Fi measurements all along the way while we only need to point where we change our direction. In the above example, we covered the perimeter of a squared room in just 4 clicks, no matter how big the room was.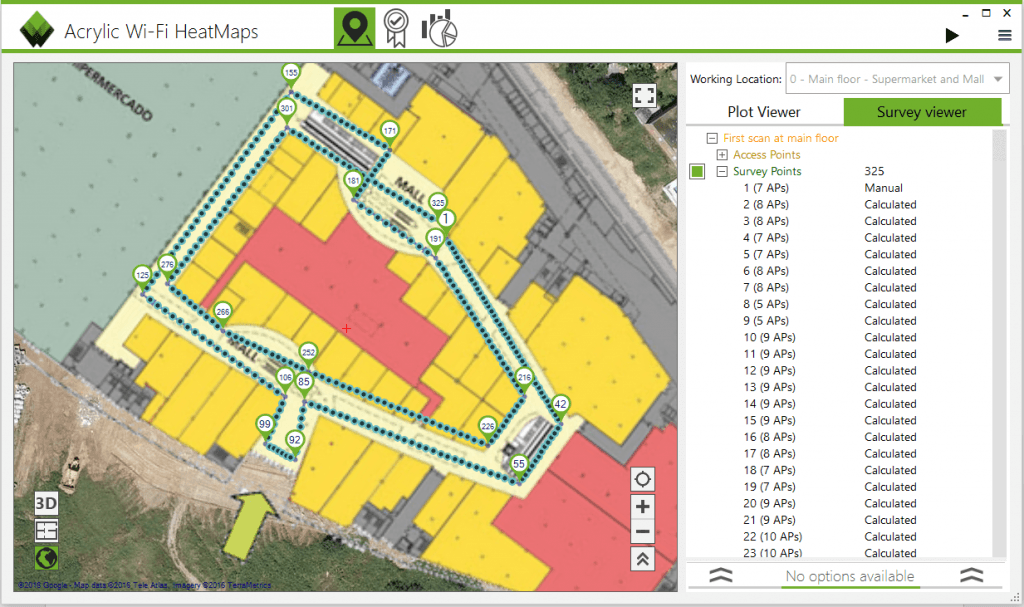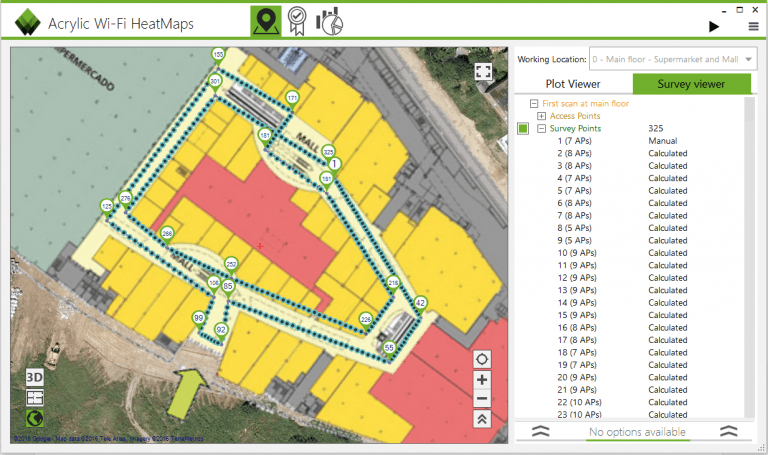 Real Time GPS

This type of measuring is recommended to cover large outdoor areas. Once the GPS device has been configured and connected, and the site survey is started, Acrylic WiFi Heatmaps will capture our GPS position and it will perform automatic Wi-Fi measurements in those georeferenced points.
This way, we just need to walk at a steady pace through the analysed area while Acrylic WiFi Heatmaps is performing Wi-Fi measurements.