Become a Professional WiFi Analyzer
The professional version of the wifi analyzer Acrylic Wi-Fi Analyzer wifi analysis software is intended for advanced users and Wi-Fi network administrators who need to obtain the most information from wireless networks.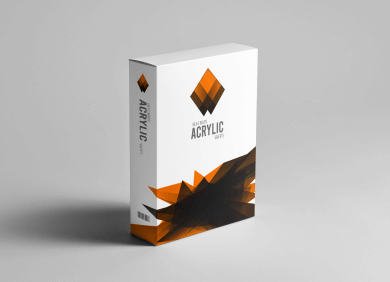 Perform a professional wifi analysis
Acrylic Wi-Fi Professional main features include:
Frequency band, channel and width: Identify whether they are operating on 2.4Ghz, 5Ghz or 6Ghz (WiFi 6E) and find out which channel and width they are transmitting on.
802.11 Version: Detects WiFi access point and client 802.11 standard versions. You will be able to know if a device supports either 802.11ac, 802.11bg, 802.11gn,802.11ax (WIFI6).. standard, and upgrade legacy devices affecting WiFi signal strength.
Supported Speeds: Information on maximum data transmission rate supported by access points and WiFi clients, and a complete list of supported data transmission rates through network packet analysis (Supported Rates, HTCapabilities, ExtendedRates, and VHTCapabilities) to ensure fast and efficient data transmission.
Retry Packet Rate: Statistics on packets retried by access points and WiFi devices to help identify data transmission and network coverage issues.
Device Information: Performance and behavior details on all WiFi devices in range (Station button).
Inventory: Assign WiFi device names by replacing the MAC field with a description for easier network analysis. Inventory is unlimited in the professional version.
Hardware: It works with any WiFi device thanks to the windows API, and supports monitor mode with which to view all devices and data packets through integration with the wifi sniffer Acrylic Wi-Fi Sniffer .
Advanced View: Access device model and capability information, including manufacturer logo, on Device Advanced View
Data Export: Generate a wifi report in html, CSV and ASCII of the wifi networks in range as well as the devices found.
Get Acrylic Wi-Fi Professional WiFi analyzer free trial for a complete list of WiFi devices on your wireless network and advanced WiFi analysis functionalities. Take advanced of our limited-time launching offer for a lifetime license.
Access point and WiFi client device detailed view.
The access points view includes a lot of information, highlighting the speeds supported by the device and the forwarded packets. A retry packet is a packet that is generated when it is not correctly received by the recipient. The presence of a significant number of these packets may indicate WiFi channel saturation errors, device location errors or poor coverage.

Complete list of all devices in range
Through the "Devices" section you can view all accessible WiFi devices, such as WiFi access points (APs) and devices that are transmitting signal (cell phones, televisions, laptops,…) and all those that are connected to each other.

Try professional WiFi analysis and incidence resolution software
Try now the most advanced wifi analyzer and become a WiFi network professional.