Wi-Fi channel coverage and overlapping map
Date: (Last modified: 27 - Sep - 2022)
A
Wi-Fi channel coverage map
displays 
Wi-Fi channel
ranges on the measured area for which a more efficient Wi-Fi coverage has been detected. This type of map is generated by
Acrylic Wi-Fi Heatmaps
.In this
Wi-Fi channel map
there are no overlapping measurements, but rather sectorized measurements of the different Wi-Fi channels providing optimal signal strength in the coverage area. Each channel on the Wi-Fi channel coverage map is represented by a solid color for both 2.4Ghz and 5Ghz networks.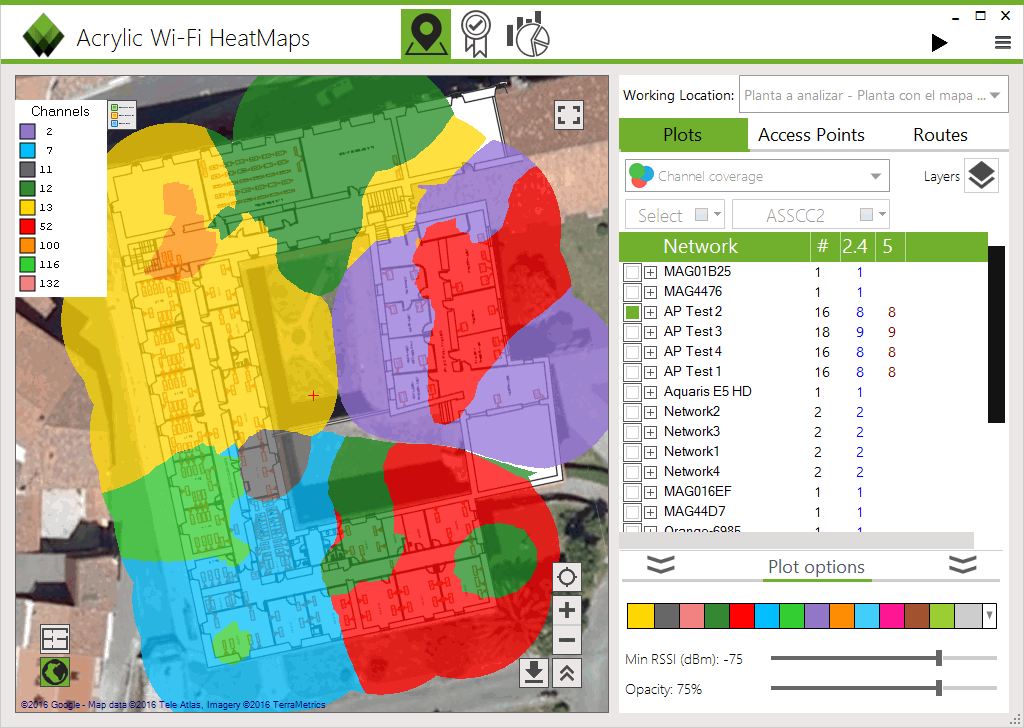 Wi-Fi Channel Overlapping Map
Wi-Fi channel overlapping map displays how Wi-Fi signals overlap on each channel. This map is very useful when we have a Wi-Fi infrastructure with multiple access points transmitting on different Wi-Fi channels.For the selected access points, Acrylic Wi-Fi Heatmaps analyzes the coverage area for each Wi-Fi channel. Therefore, channel 6 coverage will be indicated using one single solid color, despite the fact that this coverage is provided by several different AP's. The same applies to the other channels.The map represents these overlapping channels in a way that the overlapping areas can be differentiated.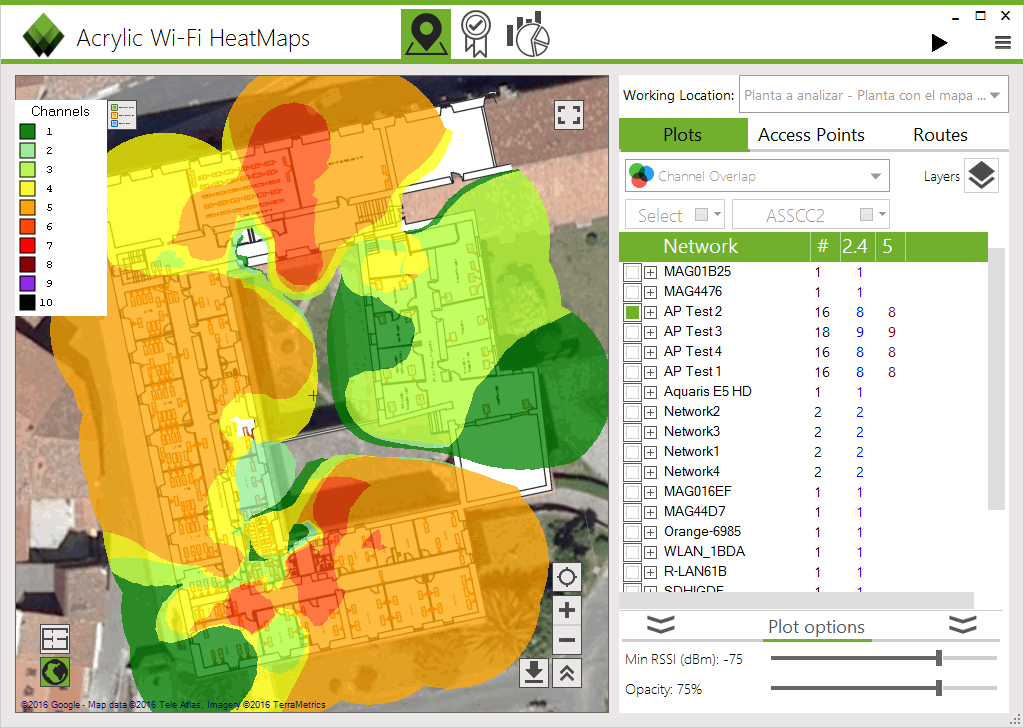 This map is very similar to the channel coverage map, which provides information on individual channel signal propagation range. Download
Acrylic Wi-Fi Heatmaps
, our site survey software, and start creating your own Wi-Fi coverage maps to improve your wireless network performance