Intuitive Wi-Fi Network Coverage Analysis
Did you think that Wi-Fi network coverage analysis was complicated? ¡Think twice!
Acrylic Wi-Fi Heatmaps is here! The professional site survey software that allows you to perform coverage analysis in an easy and straightforward way.
The Most Comprehensive Coverage Analysis
Featuring a simple and sleek interface, Acrylic Wi-Fi Heatmaps is the preferred tool for all kinds of users, for experienced coverage analysis experts and beginners equally.
Collect your wireless infrastructure data quickly and effortless, and Acrylic Wi-Fi will do the rest for you.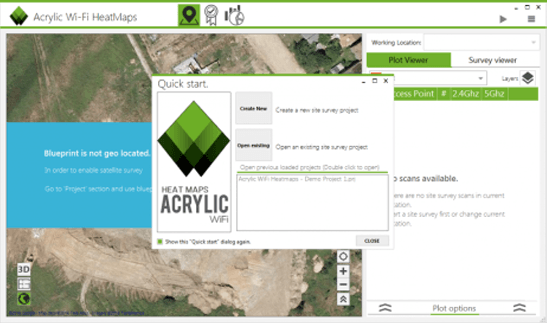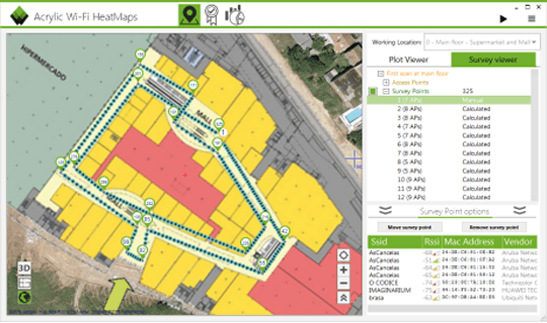 Coverage analysis for all types of users, including you
Manage all the coverage analysis steps using a simple main menu with three sections: Analysis, Maps and Reports.
Create a project, import a map of the location to be surveyed, or look for the site geographical coordinates on Google Earth.
To start capturing data, choose Normal or Continuous Mode. In Normal Mode, you are required to specify the points as you move along the coverage area. In Continuous Mode, you only have to specify the changing course points. You can also select the GPS Mode.
Visualize the collected data on coverage maps: choose the information you want to visualize, select map type, customize your preferred color scheme, and compare different measurements.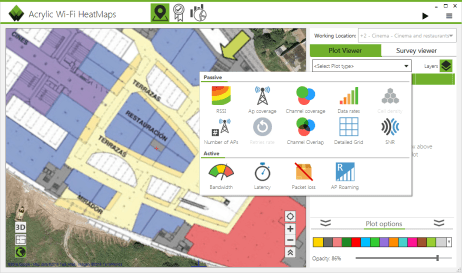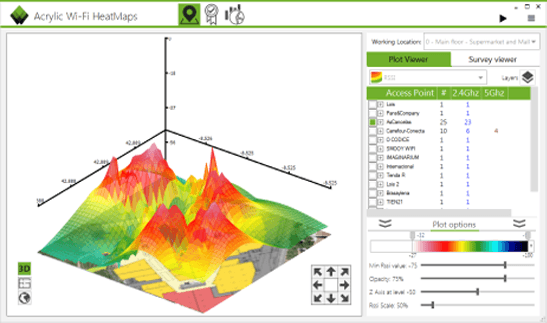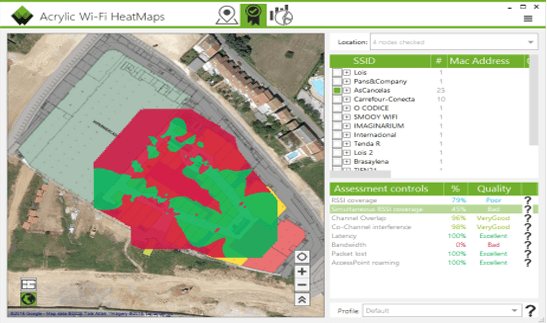 Are you ready to try out the most comprehensive, fast and intuitive coverage analysis software? Learn more at the Acrylic Wi-Fi Heatmaps website.