View WiFi Map with Acrylic Wi-Fi Heatmaps v2.0 – site survey evolved
Need a WiFi map software? Not long to Acrylic Wi-Fi heatmaps v2.0!. Some Acrylic Wi-Fi Heatmaps users requested us to improve coverage maps functionality and include maps with relevant information in a WiFi coverage survey. Our development team at Tarlogic has been working to incorporate features as:
Channel distribution maps.
High resolution maps and faster coverage previsualizations.
WiFi isolines integrated from the software dashboard.
Transparency thresholds and parameterizable chromatic scale for heat maps/li>
Different interpolation algorithms for WiFi signal/noise.
Assisted coverage analysis with coverage cells.
Satellite view and WiFi map view unification to generate and view heat maps easily.
Coverage maps generation process was simplified
More advanced WiFi reports.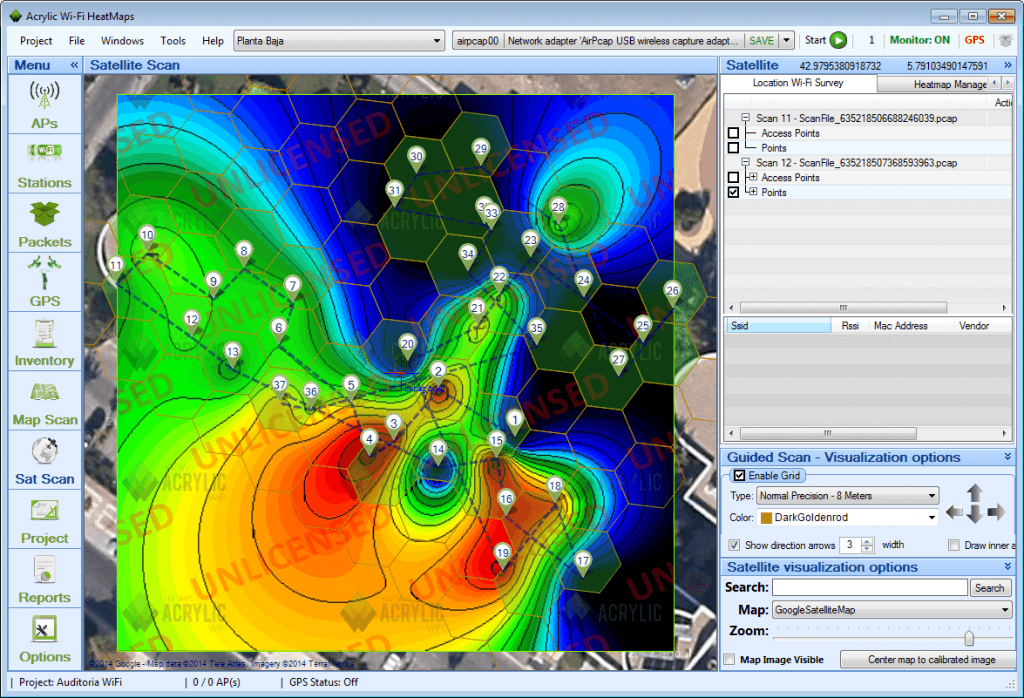 All these features and many more will be available during September 2014. All Acrylic Wi-Fi Heatmaps v1.x licenses are valid for the next version 2.0. Until the release of the new version we maintain a discounted price of 40% for the purchase of new licenses. Download Acrylic Wi-Fi heatmaps and generate create your network WiFi map.