WiFi frames capture support in Windows Vista/7/8 and 8.1 systems has been implemented enabling the native use of Airodump on Windows. This software requires Acrylic WiFi to be installed on the system.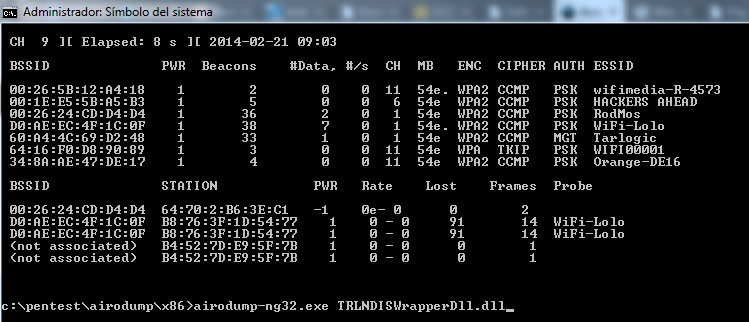 For further information on its use, go to the blog post:
Support native airodump (aircrack suite) in Windows
.