Download the latest version of Acrylic Wi-Fi Professional, the Wi-Fi network device and performance analysis software
Monitor Mode (NDIS, AirPcap)

Client detection*

Network improvements

Reports (interactive HTML, CSV, TXT, KML)

License type (1-year and lifetime)

Operating system (Windows: Vista / 7 / 8 / 10)

Evaluation version (5 days)
*A device with monitor mode capability is required. View compatible wifi cards list.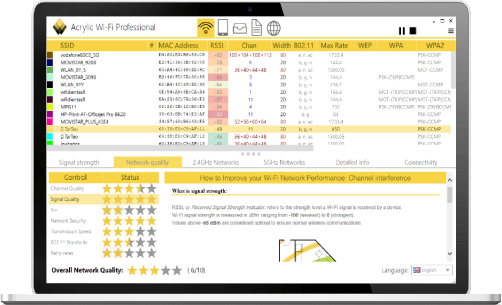 ¿Do you need a license?
Access our online store and get one.
BUY LICENSE
Other Acrylic Wi-Fi Products
Learn about all that Acrylic can do for you; go to our Products page, take a look at all our other versions and download Acrylic Wi-Fi Heatmaps , our coverage analysis software.

Acrylic Wi-Fi Heatmaps
The most advanced WiFi planning and site survey tool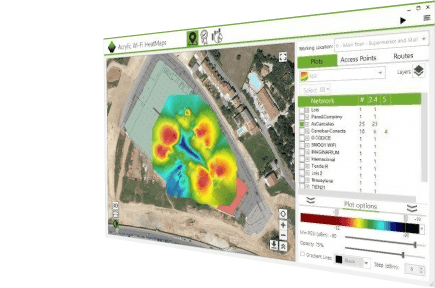 Design and plan from scratch a wifi network

Analyze the coverage and quality of your installation in the easiest way.

Identify and solve the problems of your installation

Generate exportable detailed editable reports (Word, CSV, KMZ)
View Acrylic Wi-Fi Heatmaps
How are Acrylic Wi-Fi tools used?
Become a Wi-Fi expert, learn with us
Go to training