Acrylic Bluetooth Low Energy Scanner

Visualize in real time the devices around you

Detects new IOT devices, signal levels, name
Low Energy Bluetooth Scanner.
View the BLE beacons

Identifies IOT devices

Get the signal strength (RSSI)

Discover devices around you

Get the name and manufacturer

All free and easy to use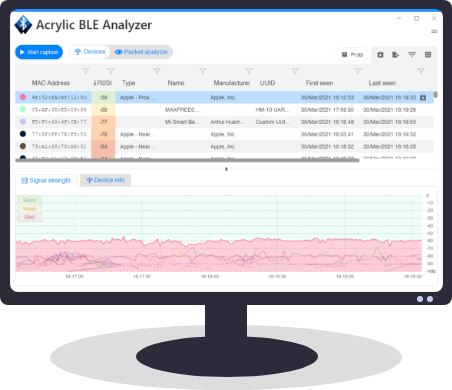 How are Acrylic Bluetooth tools used?
Become a Bluetooth expert, learn with us
Go to training
Would you help us by sharing our product on social networks?