Download Acrylic Wi-Fi
Acrylic advanced Wi-Fi WLAN analyzer, heatmaps, coverage surveys, security, clients, best channel and much more.
Download WiFi
Download for free the most innovative WiFi programs on the market, with which you can control and optimize the security and speed of your home and office WiFi networks.
We were really challenged to find a cost-effective solution to do heat mapping in the field at over 300 locations. Acrylic is very easy to use and great to work with because we were able to secure 1-month licenses to use for each facility. This gave us the ability to get surveys completed very quickly because we could rely on a number of different technicians in the field to survey.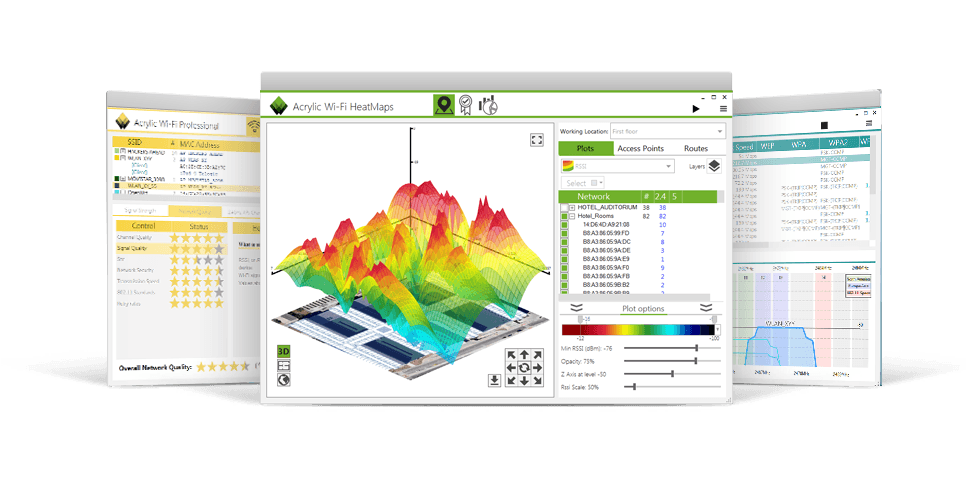 GO TO OUR ONLINE STORE