SUCCESSFUL SOLUTIONS AT
RADLINK
Radlink redefines medical X-ray imaging by providing completely filmless, digital X-ray acquisition equipment for private practitioners, urgent care centers and hospitals worldwide. Radlink was founded in 1999 and is based in Los Angeles, California. They design, manufacture, and service a complete line of digital x-ray products that are cutting-edge, technologically advanced and user friendly. Their products have been sold to several thousand satisfied customers in 25 countries worldwide.
Radlink manufactures digital X-ray imaging equipment that is used during live-surgery to ensure that medical implants are being placed in the patient properly prior to sewing the incision. The Radlink GPS (Galileo Positioning SystemTM) with proprietary Surgeon's ChecklistTM software uses the Wi-Fi connection to receive images from any X-ray generator or C-Arm unit in 6 seconds or less.
In this scenario, ensuring a stable Wi-Fi connection with low channel noise is an essential prerequisite to avoiding slow transmission of images or, in extreme cases, failed transfers that need to be re-attempted while the hospital staff is waiting.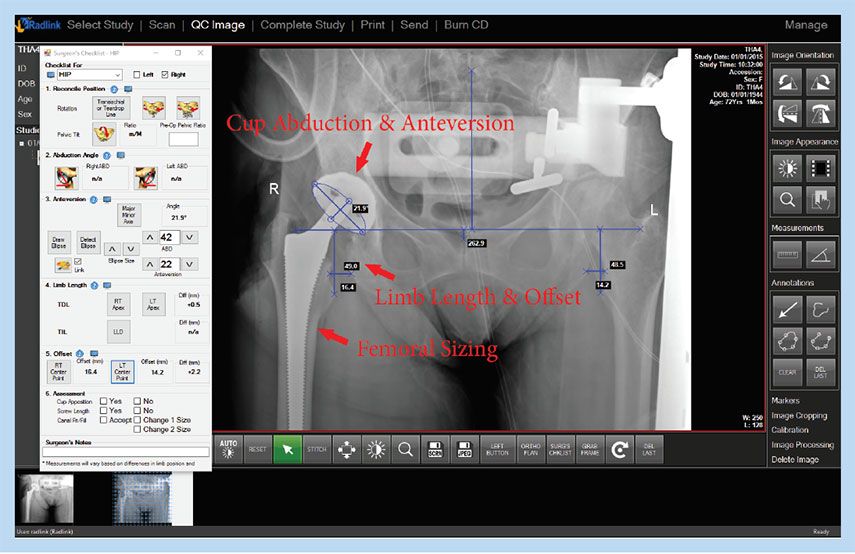 Radlink engineers were looking for a reliable and easy-to-use troubleshooting software, and Acrylic WiFi Professional was the perfect fit for The Radlink GPS solution.
Acrylic WiFi Professional provides a comprehensive view about the Wi-Fi environment, networks, APs transmitting and connected devices, so Radlink technicians may configure their system according to any hospital's custom situation. For example, they may select a channel that is not being used by other local wireless equipment and thus, avoid interferences and ensure images are being transmitted as efficiently as possible.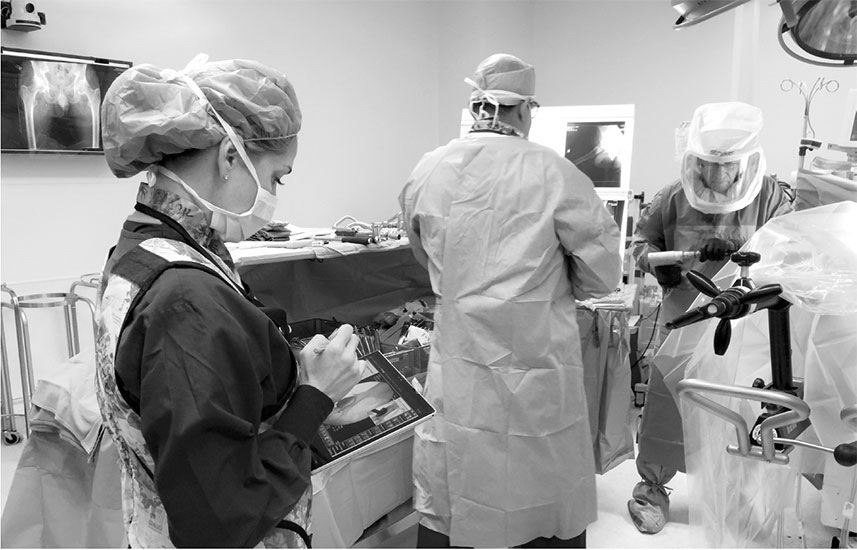 Acrylic WiFi Professional helps the Radlink GPS optimization of live image acquisition during surgery ensuring proper implant fit for surgeon and every patient using Radlink.